With regret, we would like to inform you that IMWA 2020 in New Zealand has been postponed in response to disruption by the COVID-19 pandemic on global travel and economic conditions. The New Zealand based Organizing Committee has agreed with the IMWA Executive Committee that we will host an IMWA Conference in 2022 in New Zealand at a similar time of year and with similar offerings of short courses, field trips and keynote speakers. We will keep you updated.
Kia ora koutou – Greetings, hello all.
All of us were looking forward to a fantastic IMWA Congress in New Zealand this year. 223 abstracts were accepted for presentation, and 40 of them are now published in these proceedings. They cover the full range of mine water related topics by experts from all around the world. Though you can't listen to the presentations, we hope that you still can enjoy reading the related papers. Especially because of these unintended changes, the authors did a great job to compile and write their papers for these proceedings. It shows us that a Pandemic like that can interrupt face to face communication, but it can't beat our enthusiasm for mine water and our international friendship.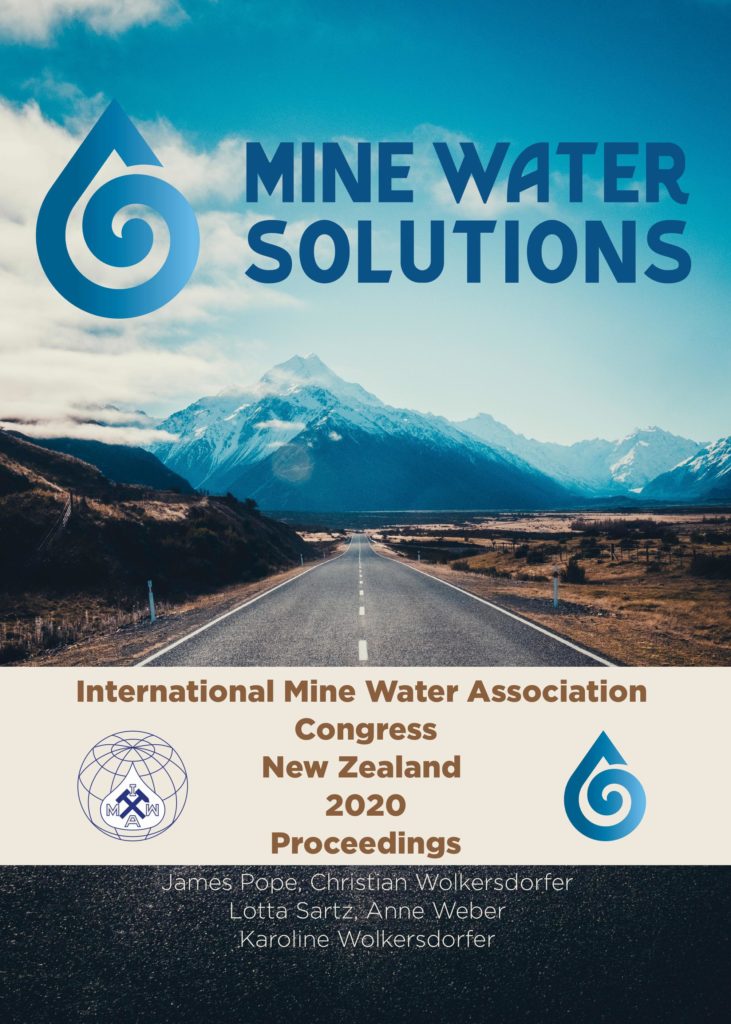 Welcome to IMWA 2020 New Zealand!
The New Zealand minerals sector proudly welcomes Mine Water Specialists from around the globe to participate in the 14th Congress of the International Mine Water Association in Christchurch from 9 – 13 November 2020.
Our programme will include the broad water management themes typical of an IMWA congress and we will be showcasing our world leading research and deployment of innovative passive treatment technologies, excellence in waste rock and tailings storage, world class surface water and groundwater prediction and monitoring along with spectacular geochemistry.
Our minerals sector embraces operating in diverse natural conditions, a sensitive environment and with a watchful community of stakeholders. New Zealand rainfall ranges from dry to wet (6 m/a of rain) and climate from subtropical to seasonally below freezing conditions.
For the last 25 years, the environmental performance of the New Zealand minerals sector has been regulated by a proactive and stringent regime. These tight regulations and diverse natural conditions have placed our sector well to develop innovative and considered approaches to management of mine water both at surface and subsurface.
Come to New Zealand, participate in a world leading programme of mine water science and engineering, explore our diverse and innovative minerals sector and stay for some kiwi hospitality as well as our unique antipodean culture and the adventures that are so easy to find in our scenic country.
Best regards & Glückauf
Dr James Pope
Convener of IMWA2020 Organizing Committee
---
Please note: Over the next few months we will be finalizing our programme and will keep you updated through e-mail, website and social media. Some pages on this website are still under construction at the moment, but we're working on providing you with all the information you need to plan your contribution and/or trip to Christchurch. #IMWA2020
The above kiwi vectors are kindly provided from Vectors by Vecteezy.