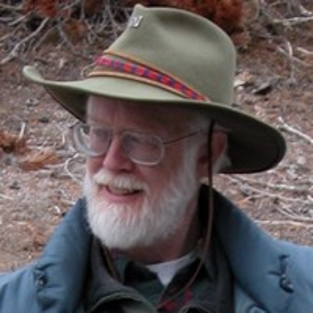 Kirk Nordstrom is a world leading geochemist with research expertise in mine drainage and geothermal chemistry, arsenic geochemistry, thermodynamics and geochemical modelling. Kirk completed his PhD in 1976 and developed the first speciation code for acid mine drainage and subsequently he has made his career with the USGS over the last 45 years. He has an excellent publication record with more than 270 peer reviewed papers or chapters, and 2 books including 'Geothermal Thermodynamics' co-authored with Jim Muñoz, which remains a must have text for aspiring geochemists. There is often a seminal quality or completeness to his work that that sets it apart, and most academic papers written on mine drainages would be incomplete without one or two 'Nordstrom, et al…' citations.
---
Dr Parbhakar-Fox is a Senior Research Fellow in Geometallurgy and Applied Geochemistry at the W.H. Bryan Mining and Geology Research Centre within the Sustainable Minerals Institute. Anita's research is focussed on mine waste characterisation to improve mine planning and waste management practices where she has worked with mining industry, METS sector and government stakeholders. She has developed new tests and protocols for improving waste characterisation and is also involved in identifying remediation options for abandoned/historical mine sites. Most recently, Dr Parbhakar-Fox has led industry and government funded projects characterising a range of mine waste materials to evaluate their economic potential.
---
Prof. Dr.-Ing. Holger Mansel was born an went to school in Middle Germany, Halle/ Saale. He studied Water Management at the Technical University of Dresden and absolved his post gradual Study of Groundwater Management and Modelling at Technical University of Dresden with a degress as Dipl.-Ing. für Wasserwirtschaft (Water Management) in 1981. A year later in 1982 he became specialized engineer for Groundwater and gained his PhD in Groundwater Management in 1987. His work experience reaches from working as scientific assistance (Dr.-Ing. 1987) at TU Dresden over being Manager at a Research Department for Minewater Management at WWD Saale-Werra (Water Authority) to being CEO of the consultant Company Ingenieurbüro für Grundwasser GmbH in Leipzig. This led to him becoming a recognized expert in Mine dewatering (Mining Authority Saxony) and finally an officially appointed and sworn expert in Minewater Hydrology (Chamber of Engineers). Since 2016 he is honorary Professor at TU Dresden, Institut for Groundwater Management.
---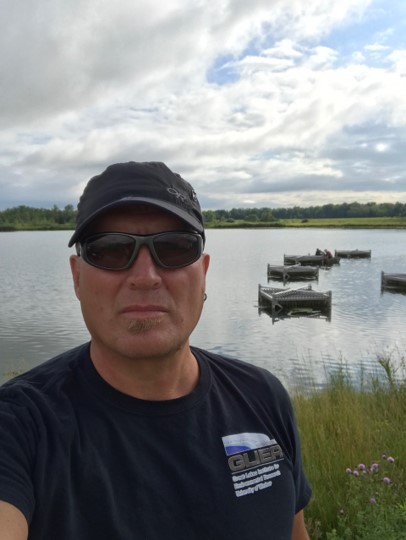 Dr. Christopher Weisener is a Professor at the University of Windsor Ontario. He is an established multidisciplinary researcher at the Great Lakes Institute for Environmental Research (GLIER) and is recognized for his contributions in the field of environmental geomicrobiology throughout the world. His research programs link multidisciplinary themes (i.e. microbiology, geochemistry and molecular ecology) within applied and fundamental research frameworks for habitat restoration.  He specializes in developing cutting edge science which correlates contaminant stress with microbial community function in both terrestrial and aquatic systems.  In particular his group focuses on the, mobility, cycling, and bioavailability of nutrients (e.g. carbon, nitrogen, sulfur and phosphorous) and toxic metals in soils/ aqueous sediments under fluctuating redox conditions. This information can be used to design  sustainable solutions for waste and water management and ecosystem services.
He completed his PhD in Applied Science in geochemistry at the University of South Australia in Adelaide, Australia.
---