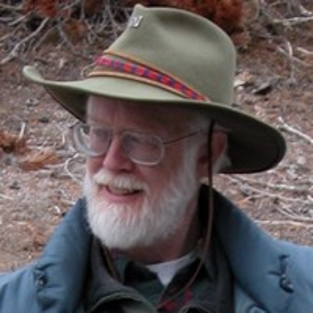 Kirk Nordstrom is a world leading geochemist with research expertise in mine drainage and geothermal chemistry, arsenic geochemistry, thermodynamics and geochemical modelling. Kirk completed his PhD in 1976 and developed the first speciation code for acid mine drainage and subsequently he has made his career with the USGS over the last 45 years. He has an excellent publication record with more than 270 peer reviewed papers or chapters, and 2 books including 'Geothermal Thermodynamics' co-authored with Jim Muñoz, which remains a must have text for aspiring geochemists. There is often a seminal quality or completeness to his work that that sets it apart, and most academic papers written on mine drainages would be incomplete without one or two 'Nordstrom, et al…' citations.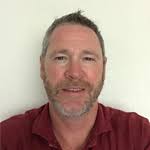 Blair Douglas is the Global Practice Lead for Hydrology and Water for BHP Resource Engineering Centre of Excellence, a technical leadership role setting technical direction on water management across multiple commodities to lift capability and awareness of water related risks and challenges. Prior to this role he was BHPs technical lead for river remediation and recovery efforts at Samarco, Brazil. A hydrogeologist by training and with over 25 years' experience in the mining industry, he has held technical and management roles at multiple operations in various countries and environments, specifically in the field of mine dewatering, pit slope depressurisation, mine water management and more recently in characterizing and managing regional and cumulative water resource impacts. He directed technical studies, water related approvals and Regulatory negotiations for BHP iron ore growth phase from 2009 to 2015. Prior to joining BHP, Blair worked as a consultant in Australian mines and the large copper and gold operations of Chile, Peru and Indonesia.
Bill Perkins is an environmental geochemist and analyst who has worked at Aberystwyth University, in central Wales for over 30 years. The university at Aberystwyth sits in the middle of the mid-Wales orefield; a lead/zinc mining area that was active during the 17th, 18th and 19th centuries. This abandoned mining area is characterised by circum-neutral metal mine drainage. During his time at Aberystwyth Bill has been the lead scientist on a number of projects investigating novel absorbers for mine waters within the mid-Wales orefield and beyond. These projects have investigated a wide range of materials including an EU project on dealginated seaweed, projects on green rust, fly-ash, steel-making slag and, more recently a UK government-funded project on the potential of biochar as a sustainable metal adsorber. In addition to the field trials of alternative adsorbers Bill has supervised students in laboratory experiments using cheap apatite-based materials to treat local metal mine drainage. Wales has a number of challenging mine water problems not least of which is the drainage from Parys Mountain on the Isle of Anglesey. This site, together with the Avoca mine site in Ireland have provided excellent natural laboratories for teaching students about AMD. In addition to the work on mine drainage Bill is also responsible for the analytical laboratories in his department and looks after a wide range of analytical equipment including ICP-MS instruments.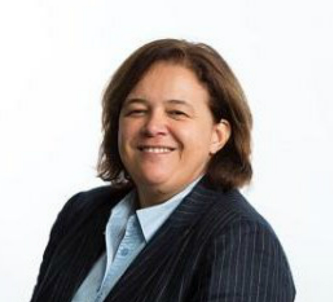 Johanita Kotze has more than 26 years of mine water management experience, of which the last 7 years are with Anglo American. She holds a MSc and PHD in hydrogeology from the Institute of Groundwater Studies, University of the Orange Free State, in South Africa. Johanita serves on the International Association for Mine Water executive committee since 2015 and one of the 100 Inspirational Women in Mining2016, WIM UK. Johanita is currently the Lead Water Management for Africa and Australia for Anglo American Plc, responsible for the development and implementation a regional water strategy, focusing on water security, water efficiency and discharge management for Southern African and Australian operations, capital investment reviews, water assurance and implementation of best practice and technology towards enabling a step change in water management across Anglo American. Johanita is committed to Anglo American's purpose to RE-IMAGINE MINING TO IMPROVE PEOPLE'S LIVES, as water plays a great role in society. Johanita is passionate about mountains and nature, conservation and ensuring secure water resources to the benefit of all stake holders, whilst maximizing the value of our investment.

Russell Staines is a Principal Environmental Geochemist with BHP, with more than 20 years' experience in the minerals and environment sectors, and experience in multiple commodities in a variety of global settings. Russell has expertise in mining environmental geochemistry, geochemical and hydrological modelling, acid and metalliferous drainage (AMD) prediction and management, waste rock and tailings geochemistry, baseline environmental characterisation, regulatory compliance, mine closure planning and risk assessment.  Russell also has extensive experience in the planning and execution of geochemical field programs, collection of samples of a range of media and set-up of site-specific geochemical field trials.  Russell has provided consulting expertise in the private and public sectors on projects concerning mining and baseline environment characterisation issues in order to achieve legal compliance, improve environmental performance, or manage risk.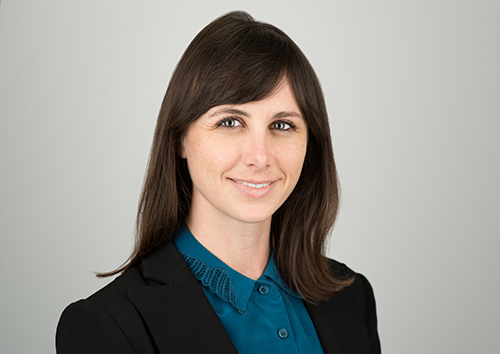 Hayley Zipp is a Senior Manager at the International Council on Mining and Metals (ICMM), an international organisation that brings together 27 mining and metals companies and over 30 regional and commodities associations to strengthen environmental and social performance and enhance mining's contribution to society.  Hayley leads ICMM's Water Stewardship Programme, working closely with members to support implementation of catchment-based water management and developing multi-stakeholder partnerships to address the challenges of shared water risk. Prior to joining ICMM Hayley worked in environmental management in the telecommunications industry and has experience advising clients on sustainability strategy, communications and effective employee engagement. Hayley has a Masters in Environmental Technology from Imperial College, London and a BA Honours degree in Strategic Communication from the University of Johannesburg.
---
Plenary Speakers & Session Chairs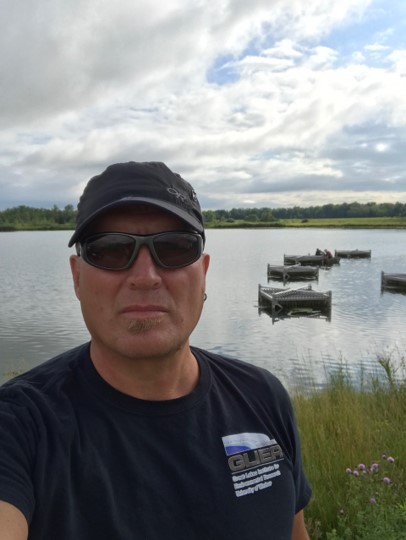 Dr. Christopher Weisener is a Professor at the University of Windsor Ontario. He is an established multidisciplinary researcher at the Great Lakes Institute for Environmental Research (GLIER) and is recognized for his contributions in the field of environmental geomicrobiology throughout the world. His research programs link multidisciplinary themes (i.e. microbiology, geochemistry and molecular ecology) within applied and fundamental research frameworks for habitat restoration. He specializes in developing cutting edge science which correlates contaminant stress with microbial community function in both terrestrial and aquatic systems. In particular his group focuses on the, mobility, cycling, and bioavailability of nutrients (e.g. carbon, nitrogen, sulfur and phosphorous) and toxic metals in soils/ aqueous sediments under fluctuating redox conditions. This information can be used to design sustainable solutions for waste and water management and ecosystem services.
He completed his PhD in Applied Science in geochemistry at the University of South Australia in Adelaide, Australia.
Prof. Andrea Gerson is the Managing Director of Blue Minerals Consultancy (BMC); Hon. Prof. Fellow, Dept. Physics, Melbourne University; Hon. Prof., Research School of Earth Sciences, Australian National University and Adjunct Professor, School of Physical Sciences – Centre for Ore Deposit Earth Sciences, University of Tasmania. She completed a PhD at Strathclyde University (Scotland) in 1990, followed by a post-doc at King's College (London) until 1993, both focussing on n-alkane crystal structure. Prior to establishing BMC in 2015 she lead the Research Group, Minerals and Materials Science and Technology at the University of South Australia. She specialises in the relationship between mineral structure, reactivity and implications for environmental impact and remediation. She now applies and develops advanced analytical techniques for direct application to industrial environmental issues. Andrea has 200 publications, over 11,000 citations and an H-index of 43.
Dr. Parbhakar-Fox is a Senior Research Fellow in Geometallurgy and Applied Geochemistry at the W.H. Bryan Mining and Geology Research Centre within the Sustainable Minerals Institute. Anita's research is focussed on mine waste characterisation to improve mine planning and waste management practices where she has worked with mining industry, METS sector and government stakeholders. She has developed new tests and protocols for improving waste characterisation and is also involved in identifying remediation options for abandoned/historical mine sites. Most recently, Dr Parbhakar-Fox has led industry and government funded projects characterising a range of mine waste materials to evaluate their economic potential.
Prof. Dr.-Ing. Holger Mansel was born an went to school in Middle Germany, Halle/ Saale. He studied Water Management at the Technical University of Dresden and absolved his post gradual Study of Groundwater Management and Modelling at Technical University of Dresden with a degress as Dipl.-Ing. für Wasserwirtschaft (Water Management) in 1981. A year later in 1982 he became specialized engineer for Groundwater and gained his PhD in Groundwater Management in 1987. His work experience reaches from working as scientific assistance (Dr.-Ing. 1987) at TU Dresden over being Manager at a Research Department for Minewater Management at WWD Saale-Werra (Water Authority) to being CEO of the consultant Company Ingenieurbüro für Grundwasser GmbH in Leipzig. This led to him becoming a recognized expert in Mine dewatering (Mining Authority Saxony) and finally an officially appointed and sworn expert in Minewater Hydrology (Chamber of Engineers). Since 2016 he is honorary Professor at TU Dresden, Institut for Groundwater Management.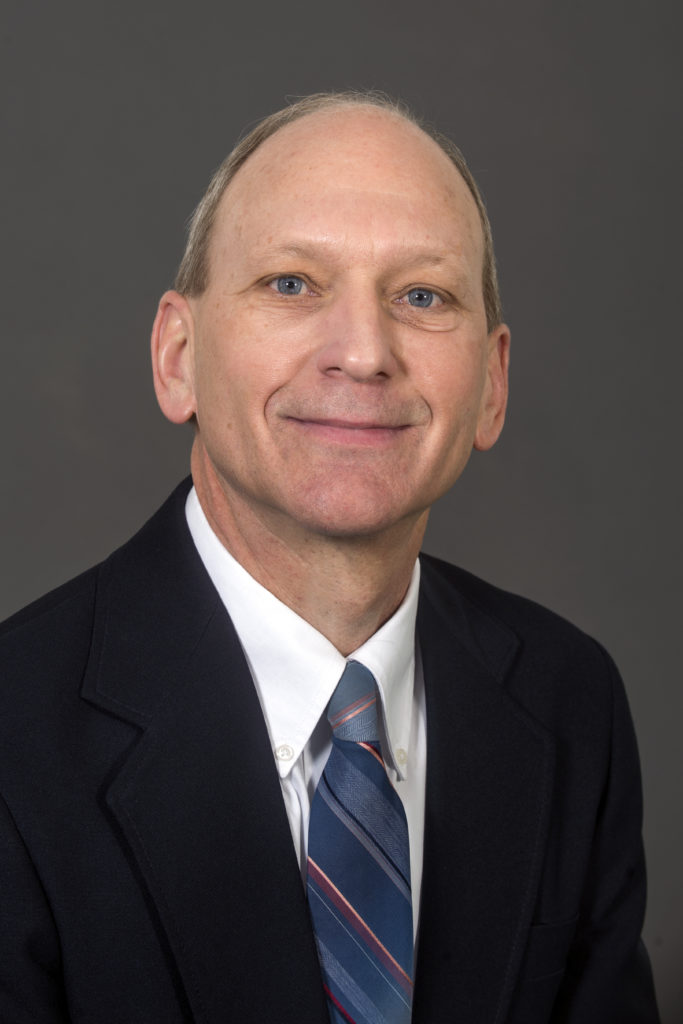 Jeff Skousen is a Professor of Soil Science and the Reclamation Specialist at West Virginia University. He received his Ph.D. from Texas A&M University, and M.S. and B.S. degrees from Brigham Young University.
Dr. Skousen has more than 38 years of experience in coal mining and reclamation. He teaches courses in soil science, environmental science, and reclamation of disturbed soils.
Dr. Skousen's primary research topics are reclamation of disturbed lands and improvement of water quality. His work includes acid mine drainage control and treatment, overburden and soil analyses, oil and gas site reclamation, revegetation of disturbed lands, reforestation, native plant restoration, biomass for bioenergy, and post-mining land use development.
He has published over 350 articles in journals, proceedings, books, extension publications, and other media outlets. He works with other faculty, directs graduate student research, publishes results in journals and proceedings, and presents findings at professional meetings. He also directs the annual Acid Mine Drainage Task Force Symposium, conducts seminars and workshops on mined land reclamation, and consults with state and federal agency personnel, landowners, coal operators, and consultants. He travels overseas to work on land reclamation issues in Asia and Europe.
Associate Professor Mansour Edraki is a geo-environmental scientist specialising in the field of inorganic geochemistry. His research interest is in understanding and predicting the source, transformations and fate of contaminants, particularly acid and metalliferous drainage (AMD), in the mining environment. Through field monitoring, laboratory experiments and modelling he follows the geochemical pathways of heavy metals, metalloids (e.g. arsenic) and salts and investigates the natural processes that may degrade the quality of surface and groundwater and natural soils. Mansour uses that knowledge to quantify the extent of the current and future effects of those processes for optimum remediation and rehabilitation outcomes.
Associate Professor Edraki joined UQ in 2000 following completion of his PhD at University of New England. Prior to that, and before immigrating to Australia in mid 1990s, he was a lecturer in earth sciences. Since joining UQ, Dr Edraki has focused on developing innovative techniques for understanding and predicting geochemical processes which underpin sustainable management of mine waste and mine water, particularly acid and metalliferous drainage.
Dr. Cherie McCullough is Director of Mine Lakes Consulting and has over 20 years research and consultancy experience in mining environmental management. Cherie's key international expertise is with mine closure and mining impacts on waters. Specifically, she is an international expert on mine pit lake sustainability, closure planning and rehabilitation for which Cherie has provided advice and helped develop closure regulatory guidance internationally.
---